Our Services
I provide a full array of comprehensive financial services. Feel free to contact me for a complementary initial consultation or brief introductory conversation to determine how we might partner with eachother toward achieving your financial goals.
Financial Planning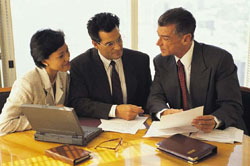 We will work together and design a personalized financial plan and to monitor your progress on an ongoing basis. I will collaborate, as desired, with family members, business partners and other financial professionals to ensure that all pieces come together in the most effective manner. I'll work with you to implement your financial plan, recommending various strategies and a broad array of financial products for your consideration.
Please refer to the Our Process tab for a detailed summary of our financial planning process.

---
Investment Services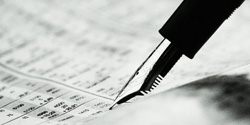 We begin by getting a clear understanding of your overall financial goals and your goals for each investment account. We discuss your investment preferences and concerns, your attitudes toward risk and your time frame for the assets in each account. To implement your various investment strategies, we'll work with you to build appropriately diversified portfolios, with access to the following:

Managed Accounts

Mutual Funds and ETFs

Individual Stocks and Bonds*

Individual, Joint, Trust accounts

IRAs, Roth IRAs

529 Plans

Fixed and Variable Annuities

Alternatives Investments: various REIT & Energy offerings
---
Insurance Services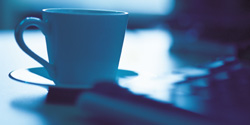 We discuss with you your general attitudes toward risk, underline various risks and review the various option to manage and / or mitigate various forms of risk. We will perform a full policy and beneficiary review, as well as the review of trusts that may own certain policies. We can offer access to the following solutions:
Life Insurance

Disability Income Protection

Long-Term Care Insurance

Business Income Continuation, Succession and Estate Planning strategies
---
Employee Benefits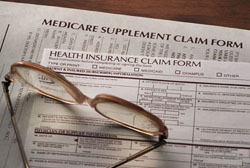 We provide a consultative review of all your employee benefits, looking to ensure that any benefits offered are fulfilling their intended purpose and are the most cost-effective available. We can propose solutions in the following areas:
Qualified Retirement Plans, Pension and Profit Sharing Plans:

401(k) Plans: Safe-Harbor, Cross-Tested and New Comparability designs

403(b) Plans

Profit Sharing Plans

SEP IRAs

SIMPLE Plans

Executive Deferred Compensation Plans

Cash Balance Plans: integrated design with Defined Contribution Plans

Group Insurance

Health and Dental Care

Life Insurance

Short Term and Long Term Disability Income coverage

Long Term Care insurance

College Funding Strategies
---
Contact us today at (978) 356-6554 to get more information on financial strategies.